Home

/

FreeCell Type Games
FreeCell Type Solitaire Games
A Complete Guide to the FreeCell Type Games in Pretty Good Solitaire
FreeCell Type Games
Each FreeCell type game in Pretty Good Solitaire is classified into a subgroup here. Some games may belong to more than one subgroup.
---
Download Pretty Good Solitaire
---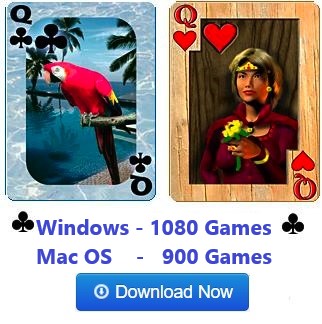 ---
Subscribe to our Newsletter
Sign up for the free Goodsol email newsletter and get our free Cat Card Set!
And there is a Dog Card Set too!
---

Goodsol.com
- Solitaire the Way it Was Meant to Be
Copyright ©1995-2023 Goodsol Development Inc., PO Box 9155, Springfield IL 62791. All Rights Reserved.